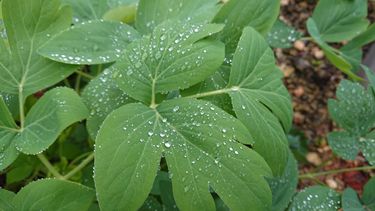 It has been a while since last update...
But this year we are wishing to update more often.
Rainy days are making Miyakojima quiet and cold. Taking away our enthusiasm and motivation.
But when your imagination is flexible, you can suddenly hear the sound of rain hitting the leaves and feel like the trees & plants are having their feast.
We almost forget that what happens to us everyday is not only to live and to work but we can also feel the nature and find the beauty in it.
Lately, we are concentrating on creating our garden to make them full of greens and flowers with Okinawan plants.
It might be interesting to see them in a rainy day like today, may be with a cup of jasmine tea would be nice.